Welcome to Lakeview Family Dentists
Designing Smiles in Dracut, MA
Accepting New Patients
Welcome to Lakeview Family Dentists. Visit our new patient information page or call us today to schedule a consultation.
New Patient Information
Patient Reviews
"The customer experience was exceptional even starting with the phone call. They were able to accommodate me as a new patient on the same day for evaluation. I felt hopeless and they were reassuring to make sure that I felt comfortable and made sure they were addressing my concerns and needs. Definitely recommend them. Will refer my family members there as well."
About Lakeview Family Dentists
Dental Emergency
If you need emergency dental care in Dracut, MA contact our office right away. See what qualifies as an emergency and get at-home tips for dental emergencies using the link below.
Emergency Dentistry
Simple and affordable payment options
Our office accepts most major insurance providers. Our team is knowledgeable about dental insurance too, so we're happy to file and track your claims for you to ensure that you're getting the most out of your benefits. We just ask that you bring your insurance card to each appointment, so we can make sure your information is as up-to-date as possible.
Financial & Insurance Information
Our goal is to change how you feel about going to the dentist
We have a caring staff that will ensure your visit is as comfortable and pleasant as possible. We utilize today's latest, state-of-the-art technology, making any and all treatment safer and more effective while enhancing the patient's overall comfort. We pride ourselves in serving our community and providing families comprehensive oral health. At Lakeview Family Dentists, we practice the full scope of general dentistry and cosmetic dentistry for all ages, with expertise ranging from dental implants to crowns and bridges. We can now correct a wide variety of so-called permanent cosmetic dental problems and can literally redesign your smile and be happy to show it off.
About Lakeview Family Dentists in Dracut, MA
Our services are many. Our specialties are famous.
You are at the center of every decision we make.
We are firm believers in providing you the best dental care at the most affordable prices with an exceptional and comfortable experience. That's why we offer cutting-edge dental technology, convenient scheduling options and amenities you won't find anywhere else. We don't want you to be hesitant for your next visit, we want you to feel comfortable and at ease. That's why every decision we make in our practice is centered around you.
Make An Appointment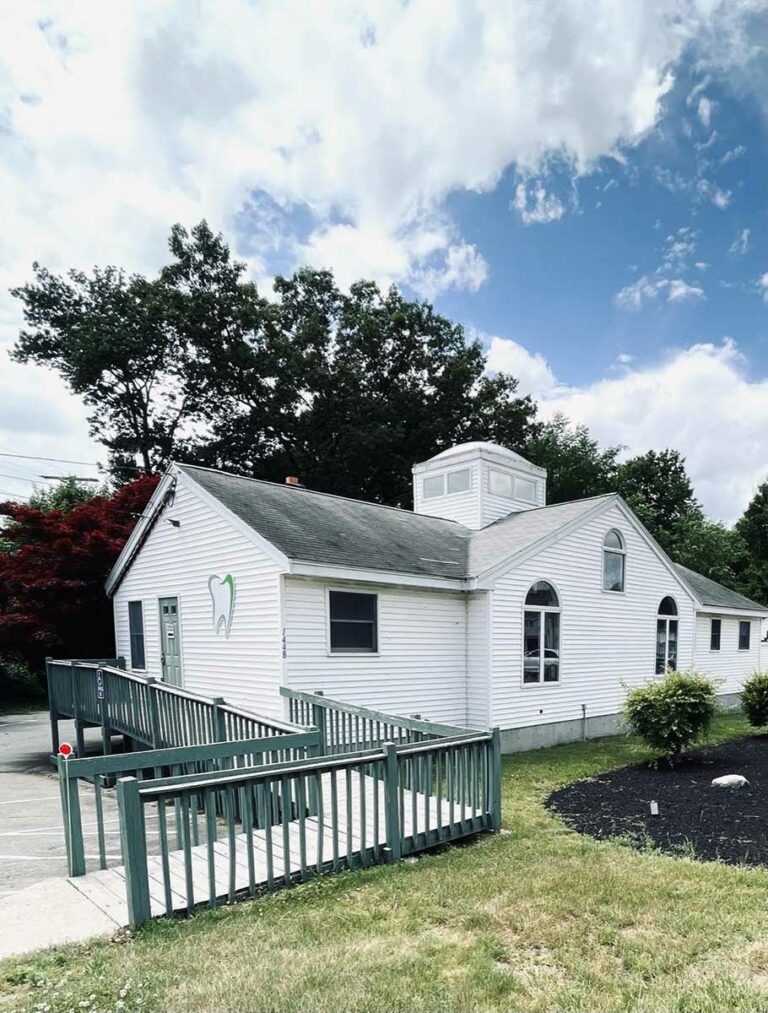 Lakeview Family Dentists
1448 Lakeview Ave.
Dracut, MA 01826
View Map
Hours
Monday: 8:00 AM - 5:00PM
Tuesday: 8:00 AM - 5:00PM
Wednesday: 8:00 AM - 5:00 PM
Thursday: 8:00 AM - 5:00PM
Friday: 8:00 AM - 2:00 PM
Every Other Saturday: 8:00 AM - 1:00 PM
Sunday: Closed
Phone
Email Address
Oral Health Tips For Your Best Smile. From Us to You.
When it comes to the best way to care for your teeth, there are many different answers to a whole lot of questions. We want to be your trusted source for not only professional, affordable dental care but for all of your oral health questions.
Read All Articles
Are Dental Implants Safe?
Dental implants are one of the most-effective tooth replacement options available. Learn about the safety, risks, and procedure itself.
Read More